Perana Z-One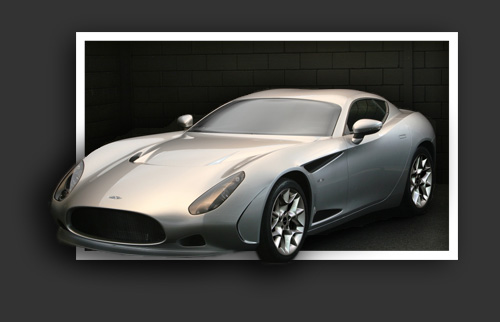 The Perana Z-One is the product of a vision born in the hearts of a collection of motoring enthusiasts and signals the first collaboration between Zagato, the renowned Milanese Coachbuilders, with a South African Vehicle Manufacturer, Perana Performance Group.
Following in the footsteps of Zagato's long tradition of designing some of the most beautiful sports cars made in the last century, the Perana Z-One is no mere dream car. The Zagato Design Centre has styled the Perana Z-One with the same spirit as they have designed all their prestigious limited series marques, mainly for Collectors.
The Perana Z-One is Zagato's first car specifically designed for low volume commercial production. In line with Zagato's new direction, sales of the Perana Z-One will be limited to 999 cars per annum within Europe, thereby assuring ongoing exclusivity and to commemorate the 90 years of Zagato design.
Performance
The iconic Perana Z-One was designed with the intention of returning to driving fundamentals. Driver skill and honest feedback by the Perana Z-One will test the performance capabilities of both participants in a world that makes it a unique and gripping Super Car experience. From the innovative tubular and box section chassis to the exciting interior styling, the Perana Z-One is a concentration of advanced design and engineering that synthesises raw power, racing technology and design excellence to deliver the ultimate driver's car.
Fully certifiable for the road, this ultra high-performance, front-engined sports coupé uses a powerful 6.2 litre V8 engine to drive the rear wheels. The Perana Z-One is a genuine 2-seater coupé that enjoys the benefits of 50/50 weight distribution allowing for exhilarating, balanced and predictable road manners.
The powerful 6.2 litre V8 engine produces 330kW and allows the Perana Z-One to attain a 0-100km/h figure of under 4 seconds and reach 0-160km/h in under 10 seconds.
The secret to the Perana Z-One's iconic performance is the near perfect combination of its supremely powerful engine, light weight design, balanced weight distribution and 6-speed performance transmission.
Standard Equipment
Power Door Locks
Power Windows
Push Button Hatch Entry
Gas Strut Operated Rear Window
Push Button Fuel Door Entry
Recaro Adjustable Sports Seats
Double Din Radio. Ipod Ready, mp3, USB port, SD Card Reader, Sat. Nav. Capable, Bluetooth
6 Speaker Sound System
Safety Glass Throughout
Air Conditioner
Stainless Cat-back Exhaust System w/ Tips
19X8.5 Front Wheels / 20x11 Rear Wheels
Leather / Alcantara Interior Trim
10 Standard Colors and Four Standard Trim Colors
Power Steering w/ Cooler
20 Gallon Fuel Tank
ZF Limited Slip Differential
Inertia Seat Belts
Tool Kit
Big Brake Upgrade (Z06 Calipers and Rotors)*
Custom Paint Colors*
Prefitted LS3 Emissions Kit, inc. ECU, Cats, Harness)*
*Optional Equipment
Call 702-785-0090, ext 1 or fill out our contact form.