Authentic Corvette Grand Sport Starter Kits for Canada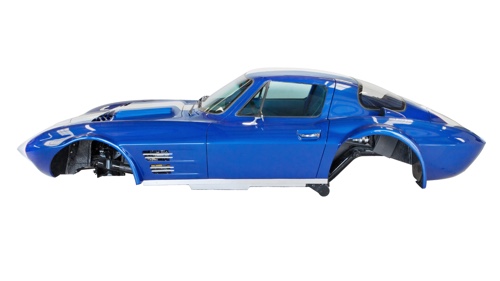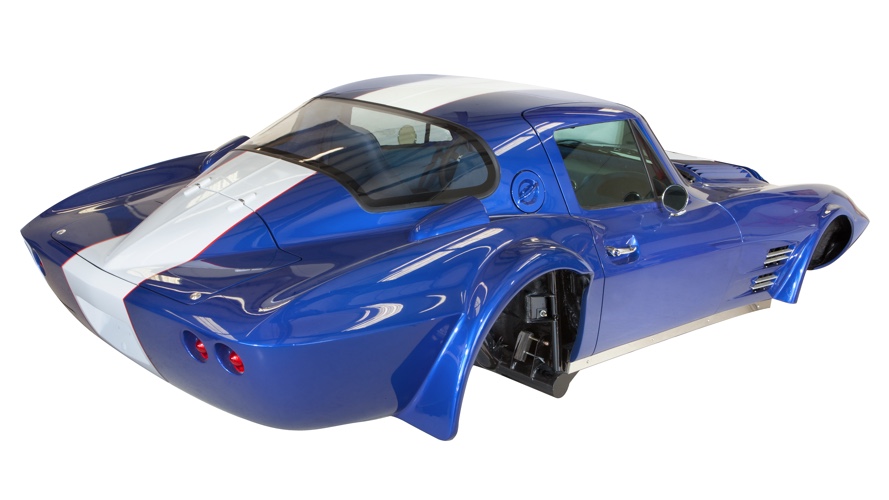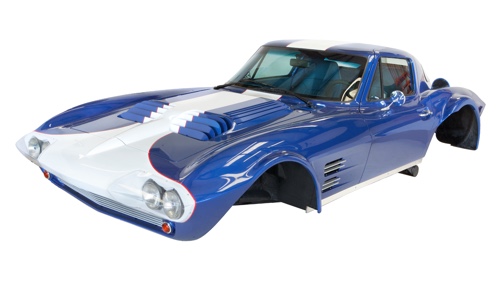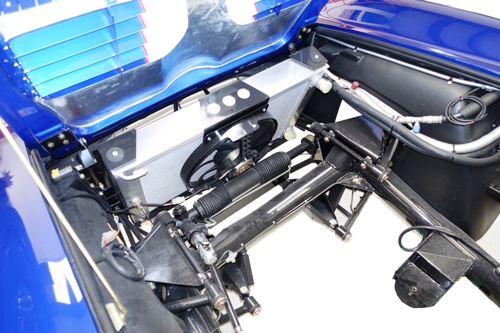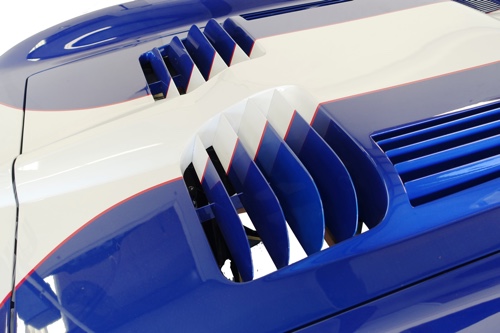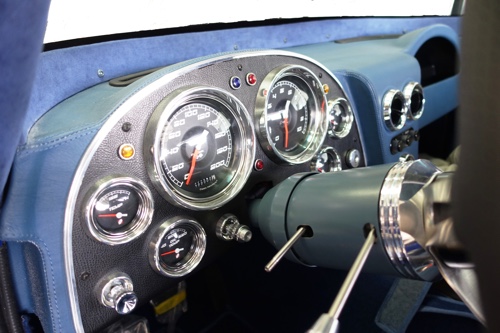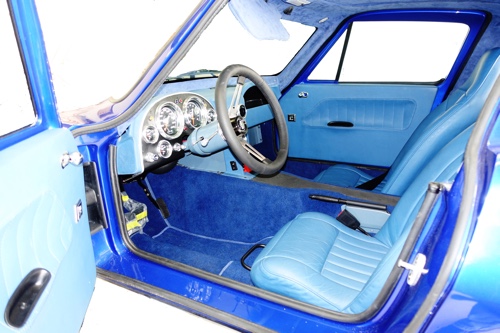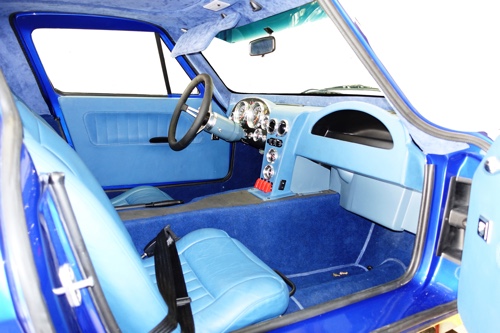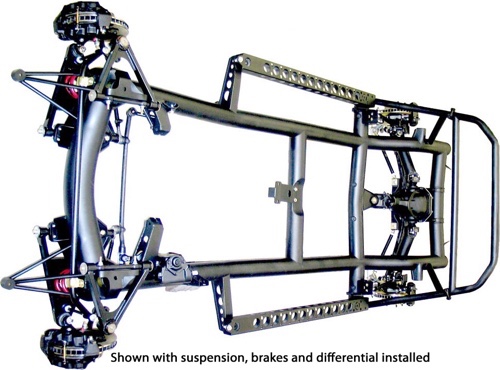 The latest addition to the Nevada Classics line of classic starter kits is the 1963 model Corvette Grand Sport, one of the most coveted vehicles in automotive racing history.
In late 1962, Chevrolet chief engineer, Zora Arkus Duntov, set out to build 125 purpose-built Corvette race cars, with the ultimate goal of winning the GT class at the 24 Hours of LeMans. In Duntov's shop, the project was known internally as the "Lightweight." As they neared completion, Chevrolet marketing christened the cars "Grand Sports." After a pilot run of five cars, GM brass cancelled the project and ordered the cars destroyed.
Zora put away the first two cars, and sent serial #'s 003, 004 & 005 to John Mecom of Houston, Texas. John sold the three cars to Texans Alan Sevadjian, Delmo Johnson, and Jim Hall respectively.
In the last International race of his career, Delmo Johnson drove Alan's GS #003 at Sebring in March of 1965. For that race, Duntov provided the race team with the first racing big block engine ever to leave the factory.
The original cars still exist, are sought after by collectors, and are worth millions of dollars. To meet the demand, Hi-Tech Engineering, manufacturers of Superformance and Shelby American products, is once again building the Grand Sport under license from General Motors and Duntov Racing. Those built today for the US market are much more refined, driver friendly, and nicely optioned with superior fit and finish.
Now, Canadian Customers can take advantage of that opportunity and recreate the excitement and race provenance of the Grand Sport in two distinct packages - the roadster and coupe. Each is available in starter kit format for Canadian Customers from Nevada Classics.
After your purchase, you can find the balance of the components you'll need to turn your starter kit into a finished Corvette Grand Sport from our recommended sources in Canada. We will supply you with a list of Canadian retailers and descriptions of the donor parts required to finish the project.
Several engines were used in the first five Grand Sports, perhaps the most famous being the aluminum, 377 cubic inch small block engine from GM, with Weber cross ram intake. A modern version of this original power plant with 48mm Weber carburetors is available today from GM Performance Parts in Canada for installation in the Grand Sport starter kit.
Seven other power plants are also available from GM, ranging from the 350 HP ZZ4 iron small block to the all aluminum, supercharged and fuel injected, LS9. Each engine carries a warranty and is serviced through your local Chevrolet dealer.
The Grand Sport starter kit contains:
fiberglass body
steel chassis
deck lid
hood
doors
power window assemblies
head lamps with pig tails
tail lamps with pig tails
radiator
electric fan
cooling system
a full interior
gauge cluster
license plate lamp with pig tails
toggle switches
finished instrument panel
glove box with door
beautifully upholstered seats
steering wheel
steering column
pedal assembly
windshield assembly with hardware
rear glass with hardware
body and chassis bolts
This chassis kit is less than 50% complete in terms of content and construction, and requires the purchase of components from third party suppliers. There are no Nevada Classics dealers in Canada. We only sell components directly to Canadian customers. The components we sell in Canada are limited in scope, and only those approved by Transport Canada can be included in the starter kit. The packing list included with the starter kit will be reviewed and approved by Canadian officials prior to shipment to you and only those parts are eligible for import. We sell other components to US customers, but those parts are not available to Canadian customers.
Nevada Classics provides unassembled components to Canadian customers who intend to assemble a car themselves as a home built vehicle for personal use. We do not provide rolling chassis' to Canadian customers.
The process of importing the starter kit must be initiated by you as the "importer of record". You will contact Transport Canada and customs officials directly and organize the import of the starter kit. We can provide a step by step process to accomplish that goal.
In order to comply with Transport Canada's rules, all starter kits must not contain any parts for drive line, steering, brakes, suspension, fuel system, or wiring systems. Customers are required to purchase those components either used or new from a Canadian third party source. We will provide a list of Canadian sources from which you can purchase the required components.
How to Order
Now that you have an idea of what we sell, here's an overview of the order process. First, contact us for pricing and availability. We will forward information to you that will detail the items included with the starter kit, and the quantity of each.
Once you are ready to order, a deposit of 50% of the purchase price is required. When the kit is ready for shipment, the balance must be paid in full so that a "zero balance" invoice can be submitted to Transport Canada and Canadian customs, along with a packing list detailing the components shipped with the starter kit.
The packing list and invoice will cross reference with each other and are specific to your order. It will include your name, address, invoice number and packing list number on each page. No other parts will be sold by Nevada Classics other than those indicated on the packing list.
A NAFTA agreement and detailed packing list are also required. These documents list all parts included in the shipment. Click here for a sample of the agreement and click here for a packing list sample. Scan and email the information to:
Transport Canada
Motor Vehicle Regulation Enforcement
Attn: Starter Kit Import
Tower C, Place de Ville
330 Sparks St.
Ottawa, Canada K1A 0N5
Email: [email protected]
Phone : 613-998-8541
Fax : 613-998-2310
A fax will also suffice, but email is quicker.
When you fax the information, please call to confirm receipt, then give them 4 to 5 weeks to complete the approval. Repeated calling or email will NOT speed up the process. Please give them adequate time to complete the process. It's worth the wait.
Feel free to contact us toll free from Canada - 1-888-SHELBYGT (743-5294), ext 1 or click here and use our contact form.
Call or contact us today! We would be happy to answer any questions you may have!